Thursday, 08/15/2013 - 11:54
British girls accused of smuggling cocaine out of Peru 'haven't eaten for week in hell-hole jail'
Two British girls accused of smuggling cocaine out of Peru were said to be living in fear last night in a "hell-hole" jail. Michaella McCollum Connolly, 20, and Melissa Reid, 19, are said to be too distraught to eat and constantly in tears after repeatedly protesting their innocence. The pair have been held separately in maximum security cells under heavy armed guard since being arrested last Tuesday.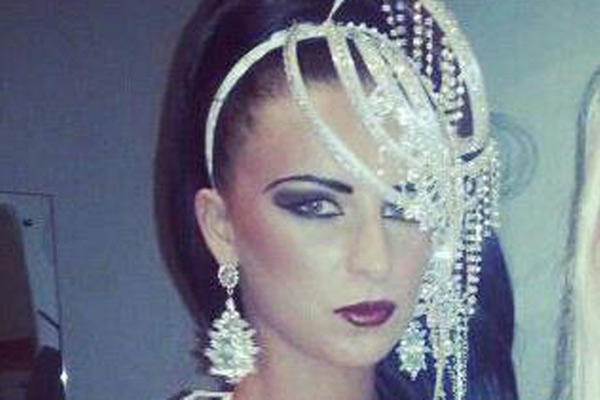 The heightened security follows claims the girls may have been forced to carry the drugs for a ruthless South American cartel.
Yesterday the Mirror was prevented from seeing Michaella and Melissa after tracking them down to their holding cells in Lima.
But a guard described them as "terrified and emotional".
He said: "Ever since they arrived both have refused to eat or drink. They have starved themselves while saying they are innocent.
"They have remained in their cells and just smoke cigarettes. Between them they have little in the way of possessions but for legal reasons they are being kept apart.
"We take drug smuggling very seriously here in Peru and foreigners are treated just like anyone else."
The Foreign Office is believed to be providing consular assistance to the girls, although it is thought they have had no official visits.
The guard added: "No one has been to see them and so they have been left to reflect on what they are accused of. We have had no contact here from family or friends.
"They have repeatedly insisted on their innocence but that is for the courts to decide.
"One of the them has said her cell is like being in hell but if they are found guilty they will see what hell is really like."
Asked how the girls were bearing up he replied: "One has gone to pieces. She is hysterical.
"She just keeps crying, saying there has been a huge mistake. They are both starting to realise just how serious this is."
The close pals were arrested at Lima airport as they checked in for a flight to Spain.
Police said they found more than 11kg of the Class A drug in their suitcases.
Yesterday 12 guards dressed in military fatigues and armed with automatic assaults rifles and handguns patrolled the perimeter of the building. Inside a further 10 officers stood watch over the entrance to their cell wing.
Last night Michael Russell, a retired Consul General in Lima, said the girls could face up to 25 years behind bars if found guilty, possibly at Lima's notorious Santa Monica de ­Chorrillos prison.
He said: "The jails are pretty dour and horrible. It's all a matter of money. You have to buy your space and food.
"If you don't have money you suffer quite a lot."
The severity of any sentence would relate to the size of the drugs haul.
If Melissa and Michaella were each convicted of the amount allegedly found in their own luggage, they could face seven years.
But if one was found guilty of being responsible for the entire haul she could be jailed for between 15 and 25 years.
Ex-Irish diplomat Mr Russell said Melissa was likely to be allocated a lawyer by the Peruvian authorities if she didn't have the money to pay for one, but that the state appointee was "not always the best", and may not even speak English.
He added that another potential hurdle was the competence of State appointed translators.
Michaella, a photography student from Belfast had gone to San Antonio in Ibiza in June on a working holiday and was looking for work as a dancer and nightclub hostess.
Melissa, from Lenzie, Scotland, a former sales adviser at Scottish and Southern Energy in Glasgow, also flew to Ibiza in June.
They were detained at Peru's Jorge Chavez International airport as they tried to board a flight to Palma Mallorca via Madrid.
Melissa's father William, 66, said: "We don't know anything and haven't been told anything.
"We don't have any new information and are not in a position to elaborate. We are just trying to come to terms with it."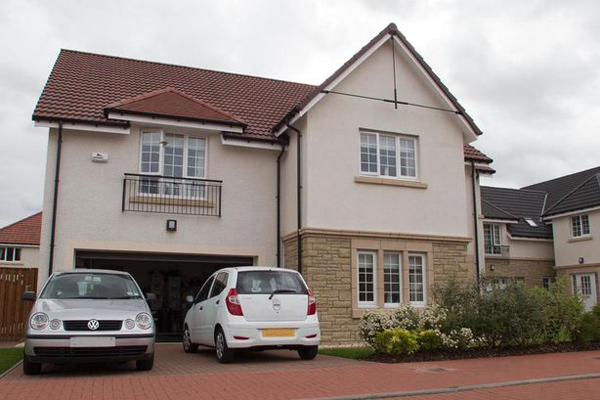 Melissa's house in Scotland
Melissa is accused of having 18 packets of cocaine, weighing 5.7kg, while Michaella is said to have been found with 16 envelopes of the drug, a total of 5.8kg.
Although originally built to hold 230 inmates, Santa Monica de Chorrillos women's prison houses many more, including some of the inmates' children. The cramped jail, surrounded by high walls, has no running water and often no electricity.
Drugs are rife and food is said to be rationed to rice three times a day.
Michaella, originally from Dungannon, had been living and studying in Belfast before leaving for the party island to work as a club hostess.
Her anxious family feared her missing in the past fortnight and appealed for information through Facebook.
But police in Ibiza have claimed they had no knowledge of her being reported missing.
After arriving in Ibiza Melissa had uploaded almost 300 photos of herself and her friends.
But there have been no updates in almost two weeks.
It is not known when Melissa and Michaella made the trip to Peru.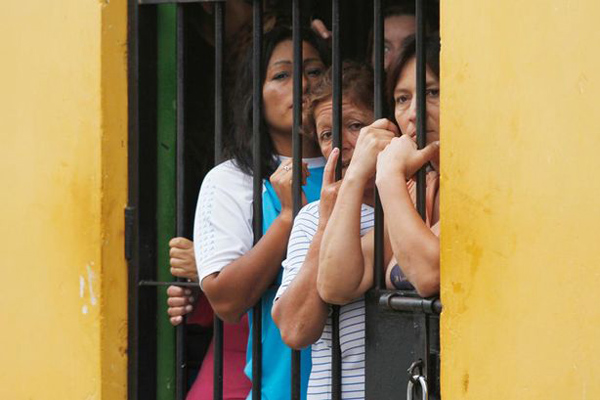 Crowded: Female inmates at the prison near Lima
A friend of Melissa said: "No one knew she was even there. We thought she was in Ibiza and can't believe this."
There are around 1,000 foreigners locked up in Peru, 90% of them for drug trafficking.
The country is one the world's top three ­producers of cocaine, alongside ­Colombia and Bolivia.
Because of historic ties to Latin America, Spain and the Iberian peninsula it is a key gateway for the cocaine trade in Europe.
And at least 30% of Britain's cocaine comes via Spain.
Each summer Spain's holiday islands are awash with millions of pounds of the drug.
Much of it is smuggled in by gullible "mules", recruited by agents working for South American gangs.
The smugglers, often British, are promised a free holiday in countries including Peru, Bolivia, Columbia or Mexico, together with up to £10,000 for filling their suitcase, or more dangerously, their bodies with drugs.
The cartels prefer to use young good-looking European women, believing they are less likely to attract the attention of the authorities.
Tightening border controls in North America, and the fall in cocaine use in the States, have forced the drug producers to search for new markets.
And Spanish resorts, filled with young clubbers from around the world, are prime targets for dealers.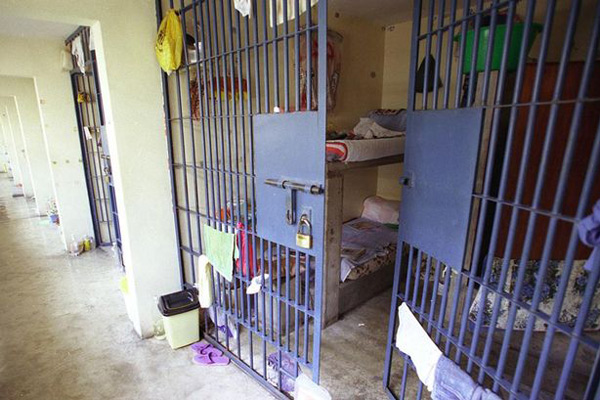 Basic: Cells at the notorious jail
The euro has even overtaken the dollar as the preferred currency for the underworld bosses who control the drug trade.
Gangs have even been known to hide drugs inside the bodies of dogs. Last month 48 animals were slaughtered for their "cargo" after arriving in Italy.
Customs officers in Spain have also found drugs stashed inside nappies being worn by babies.
Each year half a million people leave the UK to holiday in Ibiza, and many of them are fuelling the international cocaine trade – almost all of it smuggled in from South America.
In June 11 members of a British-led drugs trafficking gang in Ibiza were sentenced to a total of 32 years in jail.
Some of the cocaine snorted in Ibiza also arrives via Africa, where customs and border controls are not as tight as in Europe.
A website statement by the Peruvian police last night confirmed the girls' arrest on suspicion of smuggling more than 11kg of cocaine.
It said the drugs were allegedly hidden in food products.
Seduced by party island drug barons
Drug gangs infest the party world of Ibiza, turning innocent young girls into drug mules with the promise of massive financial rewards and all-expenses-paid holidays abroad.
The gangs at first target young people handing out leaflets advertising the hundreds of clubs on the island.
These pavement PR staff often then become a front for ecstasy and cocaine dealers as clubbers looking for a quick fix use them to get directions for where to buy their drugs.
Some of the gangs then take their shady recruitment process one step further by persuading youngsters to smuggle drugs in return for cash to fund their partying.
The mules are persuaded to fly abroad – often to South America – and return to Spain posing as holidaymakers.
Many of them end up being arrested and languishing in cells thousands of miles away from home.
Peru is the single largest producer and exporter of cocaine in the world, producing 325 tons each year from nearly 140,000 acres of land planted with coca.
This accounts for 36% of the world's cocaine and production has shot up by 40% so far this century – overtaking the previous famous "market leader" Colombia.
Most of the cocaine makes its way to Brazilian and European markets, earning organised crime gangs in Peru more than £1billion a year.
The street price of cocaine varies wildly across the globe.
In Peru, close to the source of production, one gram costs just £3.
In the UK this rises to around £40 and in the US a gram of cocaine costs around £115 per gram.
The most lucrative cocaine market in the world is Australia where one gram costs nearly £200.
Peru has the second highest rate in the world for arrest charges on people suspected of transporting drugs.
A total of 248 people, or drug mules, were arrested at Lima's Jorge Chavez international airport in 2012.
Nearly 1,600 kilos of the illegal drugs, mainly cocaine, was confiscated from the drug mules arrested.

Souce: Mirrow News.