Ha Giang Attactions
HA GIANG is the capital of the north's most remote and least-visited province, where Vietnam's border juts into China and almost reaches the Tropic of Cancer. Until the early 1990s, this region was the scene of fierce fighting between Vietnam and China, and it is still considered a "sensitive area", though its inhabitants nowadays are peaceful and welcoming. It is a sizeable town, and though its buildings are of no great architectural merit, its setting is very impressive, hemmed in by the imposing Mo Neo and Cam mountains. The ochre waters of the Lo River carve southward through the centre of town, and traffic is thick on the bridges that connect the west and east districts.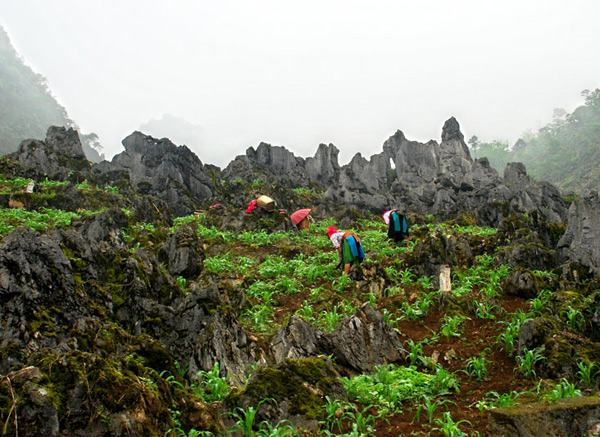 Dong Van Stone Plateau – Ha Giang
The plateau was recognized by the UNESCO as one of the 77 geological parks in the world and the second in Southeast Asia after the Langkawi Geological Park in Malaysia on October 3,2010. Dong Van has now become Vietnam's first geological park. Dong Van Rock Plateau is the highland in ...