Monday, 08/24/2015 - 19:30
The Beauty of Sapa
The terraced rice set amid the swirling clouds around the Vietnamese hill station of Sapa are truly eye watering. The cascading green steps wind down the mountain slopes from the cloud line to the valley floor. Their verdant contours smoothly flow along the Muong Hoa Valley into the distance. There is no place quite like it.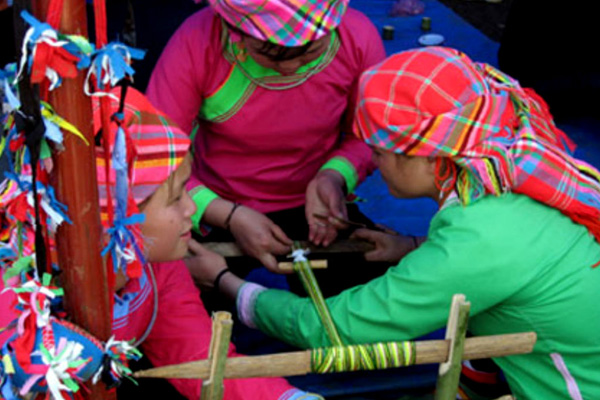 Explored by the French in the late 1880s, the colonialists built a permanent settlement at lofty Sapa in 1909.
Settlers and off-duty soldiers would venture up to escape the scorching summer heat of the Red River plain, while injured soldiers would be carted up the 1600 metres above sea level to bask in the therapeutic mountain air.

Sapa is still a very soothing place to visit, an attractive little town set over steep hills.

The settlement centres around a lake and nearby square, and flows down into a marketplace and a steeper tourist quarter.

If there's a gap in the clouds to the west, you can even get a rare glimpse of the enigmatic Phan Xi Pang (Fansipan).

At 3143 metres high, it is Vietnam's highest peak.

Everything in Sapa is either made or decorated with a polished, deep red-coloured wood, and every hotel and restaurant looks over a different, stunning mountain vista.

Sapa almost has the feel of a town in the European Alps, which might be why it's firmly on the hiking circuit.

Trekking and camping shops abound. The North Face is particularly popular. There are at least five outlets sporting the American company's name and logo in Sapa, whether or not they're actually selling genuine merchandise is uncertain.

The hill tribe people, mostly Hmong women, flood into the town everyday to mob the slow-moving travellers so they'll purchase trinkets.

They ask three standard, but unfamiliar, questions: "Shopping? Maybe later? You promise?". Then they'll force tourists into an unbreakable pinky swear.

At other times, big groups of Hmong women congregate beside the road in traditional dress and all chatter at once, furiously and incessantly.

There are the hotels, restaurants and bars every few metres, with friendly hosts calling out to each and every passer-by.

They all offer delicious, cheap dishes, although the cocktails at most of the bars tend to be a touch too strong.

In Sapa, you can wander the steep narrow streets in the gentle sun for hours, set your calendar around meals and lie back to watch fantastic views as the clouds roll over.

Sapa has real charm and if you get into the rhythm of this quirky little mountain town you'll find it's an easy place to get comfortable and a very hard place to leave.