Sapa Tour by Bus from Hanoi with homestay
Destination:
Tour code:
Duration:
Start from:
Stop off:

Ylinho - Lao Chai - Tavan - Giangtachai - Supan
SPHB002
2 Days/ 1 Night
Hanoi Capital
Hanoi Capital

After 5 hour driving on a bus from Hanoi, you will be exploring Sapa and its beautiful southern valley for two days with one night home stay in Ta Van village of the Day minority people. The trek from Sapa along Muong Hoa River, passing villages of the H'mong, Day and Dao will offers spectacular scenery and a lot opportunities to get intact with local ethnic people.
Click price to book tour
Detail information
Depart from: Hanoi Capital
Day 1: Depart from Hanoi to Sa Pa by bus - Trek to Lao Chai/ Ta Van (L,D)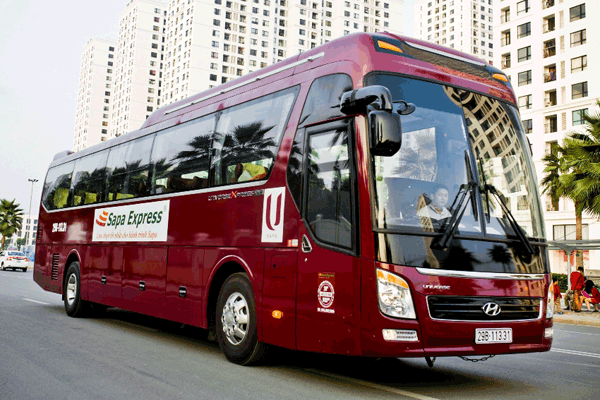 Day 1: Depart from Hanoi to Sa Pa by bus - Trek to Lao Chai/ Ta Van (L,D)
6h30 - 7h00: The tour begins with a bus or taxi transfer to our office at 12 Ly Thai To, where you will catch the bus to Sapa
12h30 - 13h00: You will arrive Sapa town. Tourguide would pick up you there. Coming to hotel, rest for a short spell to take bath. You have any time to prepare your baggage for your trek. Then you have luch in your hotel. You should bring a little clothing, a comfortable shoes to trek.
14h00:
You will begin yours 12 km trek on small trails down the Muong Hoa Valley toward the Black H'mong village of Lao Chai. The Muong Hoa Valley contains some of the most beautiful views of terraced fields in Asia. Continuing along the bottom of the Valley to go the Day tribe village of Ta Van to experience their way of life when you stay in a local family's cottage.
Welcome drink (tea, café), candy at our office
Transport: Bus Sapa Express - Noble Limousine 29 seats is called "Special aircraft on the ground" with air-conditioner, travel blanket, pillow. Or Hung Thanh Express Bus
Free water, wet tissue,... on Sapa Express Bus
Transportation as programme
Homestay at Tavan villiage of the Dzay family
English speaking guide during the tour (enthusiastic, experienced)
Meals as mentioned on itinerary.
Entrance fees
285 km
Day 2: Ta Van - Giang Ta Chai - Supan - Sapa (B,L)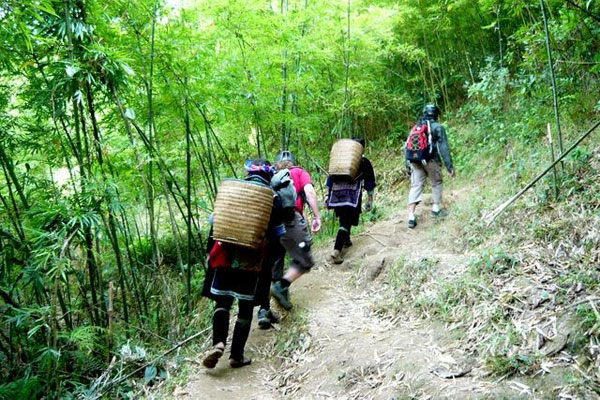 Day 2: Ta Van - Giang Ta Chai - Supan - Sapa (B,L)
After breakfast prepared by your guide, we continue to visit Red Dao people at Giang Ta Chai village where we also see a waterfall. The Red Dao women have very colorful red embroidery and coins on their clothing. On their head they wear a red scarf. Some of them have shaved off their eyebrows because of a nice Red Dao Legend.
We will walk to the rice paddy fields where we'll have a nice photo session of the amazing surrounding landscapes. A trek through the bamboo forest soon follows which gives you the experience of Vietnam tropical jungle. Along the way, we will stop by a waterfall to have a panorama view of Dzang Ta Chai village and have lunch. Then walk to the main road to take a bus back to Sapa.
15h00: Back to Sapa and free time at leisure...
16h00: It's time to say "Good bye Sapa!" and drive back to Hanoi. Along the way, once again you have a chance to enjoy the magical beauty of the northwest mountains.
21h30: We arrive in Hanoi. End of services. See you next time! Take care.
285 km
OTHER TOURS IN THIS CATEGORY