Some photos of reversible air conditioner in the hotel rooms
When running a couple of hotel in Sapa, we did try, Fire-place look quite good in the room design, but it did not work out and not be practical, Fire place is not enough for a long Sapa Winter night at the degree from 0 to 10 degree C, Who can stay a night long to lit the fire, how did you feel with the smoke and fire place even not safe to our children.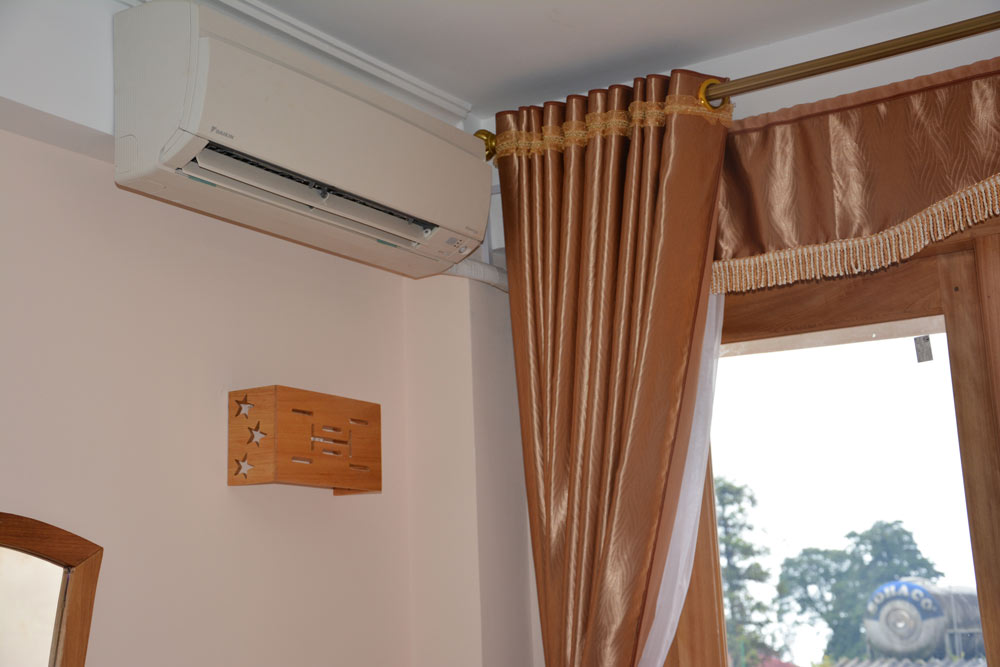 Reversible air conditioner with warm and cool temperature adjustment is set up at every part of the hotel!
Sapa is the coldest and the most humist place in Vietnam, This is a solution for your best stay in SaPa, It is good for both the Summer and the Winter.
===================================================
See Other Hotel Features ! ! !