120 KVA Super Silent Generator at Sapa Panorama Hotel
Many visitors complaint about Sapa public electricity systems after their staying like this:


"My husband and I stayed at a hotel in Sapa for a couple of nights because it seemed like the best of a sorry bunch after reading many reviews of Sapa hotels on trip advisor. When we arrived around 7.30am, there was electricity for about 20 minutes before there was a power cut. Unfortunately, the power did not return until earlier that evening around 6pm. Apparently, this is a regular occurrence in the Sapa area but at $80 for a room, you would expect some form of generator to provide back-up power"
To solve this problem and make the best of your staying when travel to Sapa, Sapa Panorama Hotel is one of the few hotels in Sapa imported a Super Silent Generator from Japan, This can generate enough electricity to operate all hotel facilities including our elevator, reversible air condition, hot water system, LCD TV, Computer with internet connection ..................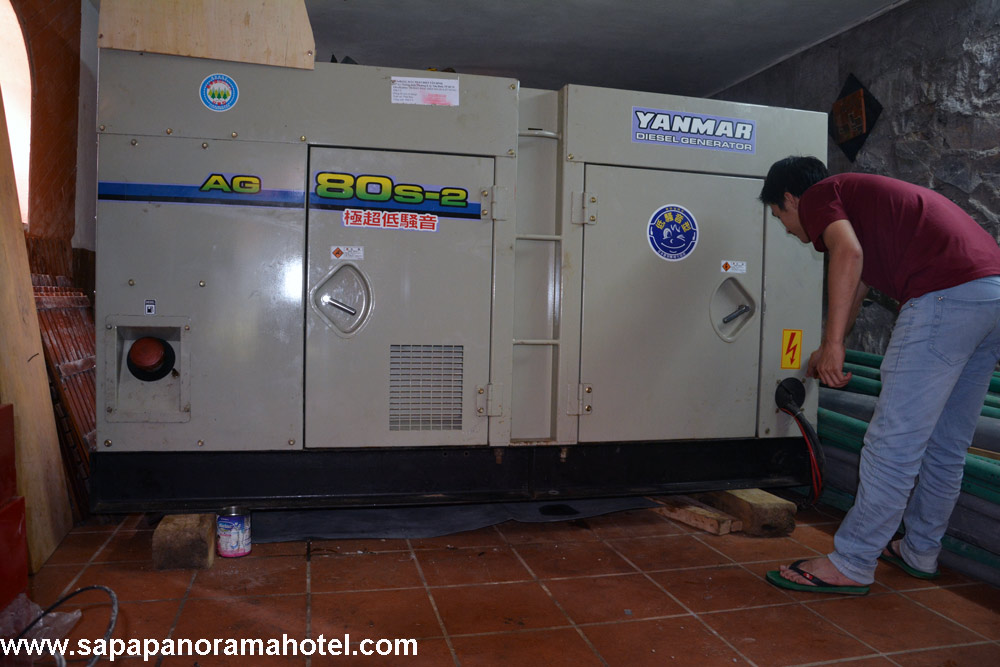 120 KVA Super Silent Generator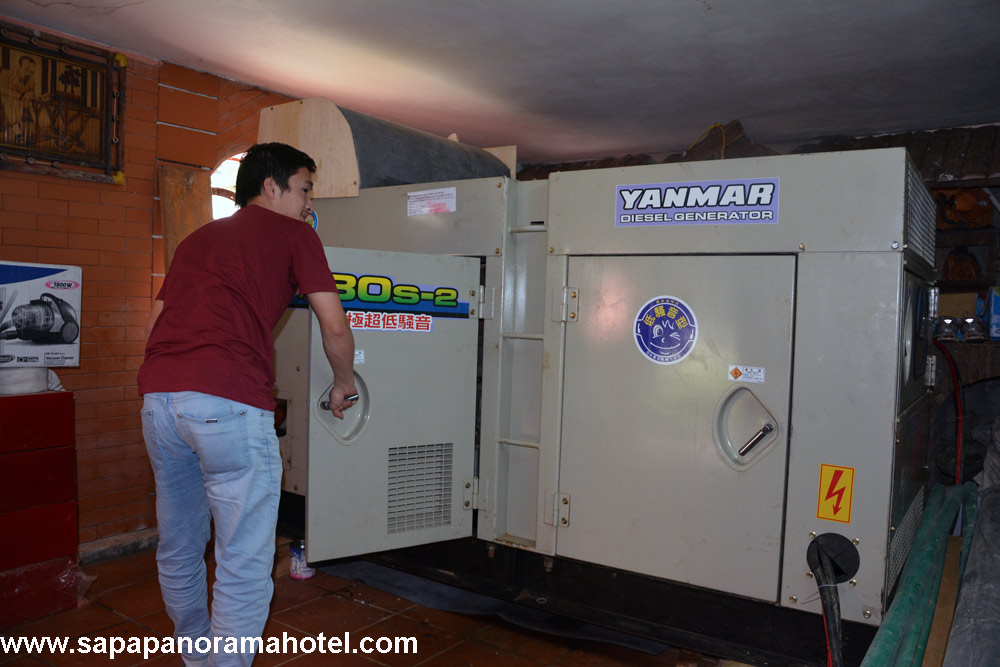 Never to worry of public power failure in Sapa. It can generate enough electricity to run all hotel facilities including elevator, Reversible air conditioner .....
==================================================================================================
See Other Hotel Features ! ! !
==================================================================================================